Crossbody Bag - 'Flower Cloth'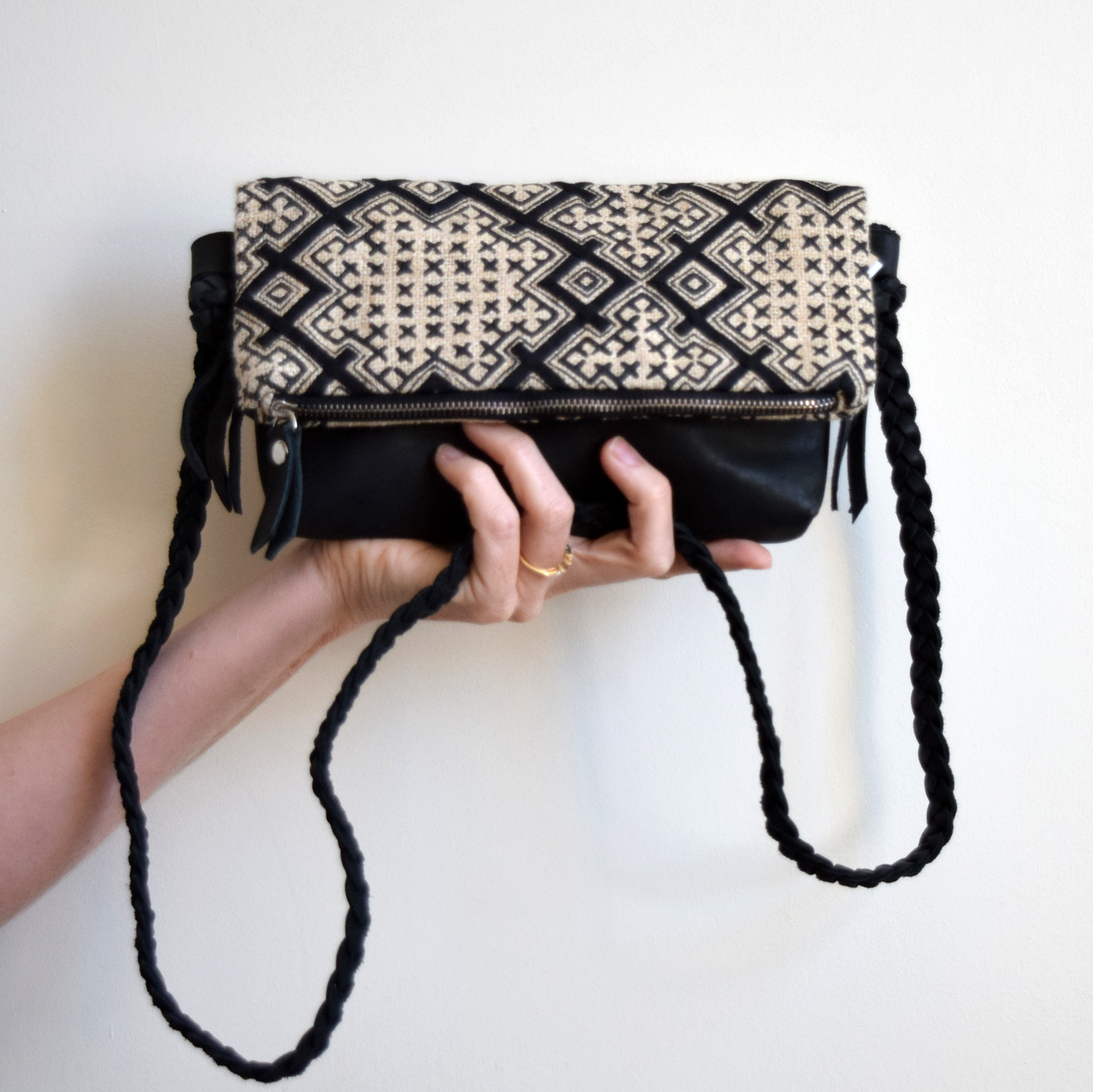 Crossbody Bag - 'Flower Cloth'
This bag makes a great day or evening bag for all your essentials.
Made in our studio using a combination of organic homespun Lao hemp which we hand print with our signature 'Mountain' pattern inspired from our surroundings in Laos. We then give this fabric to our Hmong artisan ladies who skilfully hand stitch applique fabrics within the printed pattern. The bag is finished using the softest 100% leather, constructed by a self taught, keen, young Hmong tailor who is always striving to learn and further his craft knowledge. The strap is plaited leather and can be adjusted.
Your purchase with us ensures that the ladies we work with can continue using their craft as a way to support their families from the comfort of their homes.
DETAILS & DIMENSIONS:
• The bag incorporates organic hand spun and hand woven hemp supporting the grass root cottage industries of remote villages in Laos.
• Hand applique artisan stitching.
• Straps are plaited and can be adjusted to required length.
• Zipper with a leather pull to close.
• Cotton lining on the inside.
• Print and applique on both sides.
APPROX DIMENSIONS: W 24cm x H 14cm when the bag is folded
• Strap length 125cm from knot to knot. *Please note that the strap may lengthen over time but can be shortened by adjusting the knot and cutting the excess tassels.
For international shipping the item is shipped with proof of postage only, possible tax or duties to be covered by customer.